Written by Lindsey Batista, Rock the Dream
Radio may seem like something of the past, but it's actually still a huge way to get exposure for your music! You should always be marketing in a variety of ways, don't rely only on playlists. Here's a guide to pitching your music to radio.
The first step is to decide what type of radio station to approach. There's regular commercial radio, college radio, community/ non-commercial, and SiriusXM. The best place for independent artists to start is with college and community stations, since many are actually looking for up-and-coming artists, unlike bigger stations. Second, choose those that fit your demographic and genre.
Definitely hit up your local stations, as they'll be likely to want to support you. Don't be afraid to reach out to farther ones, even overseas, too. Finding stations is relatively easy, just listen to your local stations, and for others you can use a simple google search, or a site like www.indieonthemove.com/radio.
Most stations have contact info or even a link to submit music to on their websites. It's important that you actually listen to the station and do some research, as you'll be wasting their time if your music isn't a good fit. You also wouldn't be reaching an audience that would like your music anyways. When you send your song, include a brief pitch on why you fit the station's audience.
When it's time to reach out, don't just send your link and move on. Unless there's clear instructions on how to submit, reach out with your request and ask how they would like the song sent (link, mp3 attachment, or cd). Always send a digital press kit (DPK), which must include a One-Sheet and should also include a professional press photo.
It doesn't hurt to show up on their doorstep with a basket of goodies, such as merch, favorite snacks, etc., and don't forget the CD/mp3. Research who the contact person is for playing new music (it's usually the program director), then call the station, asking the receptionist what some of his/her favorite snacks are. You probably won't be allowed to "say hi" but the basket will make it to its destination.
Follow up with a thank you! You want to foster the relationship, so you can send out future releases to those who respond. Also, promote the stations that play you! You don't get on the radio by magic, so start promoting yourself to radio now!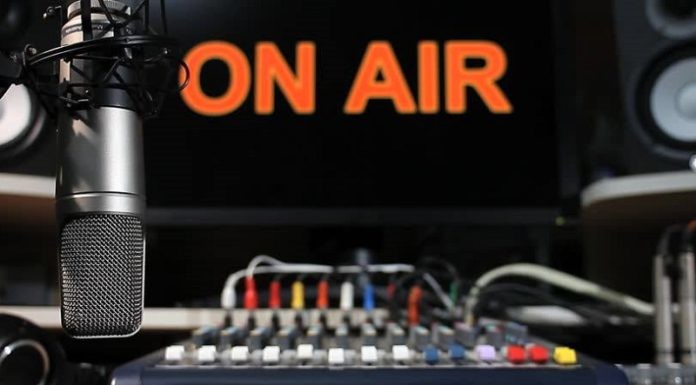 Source; https://bandzoogle.com/blog/how-to-effectively-promote-your-music-to-radio